Happy New Year Quotes, New Year Wishes Quotes, Happy New Year Status
New Year is just around the corner and the whole world family is committed to celebrating this auspicious time. In this specially curated article, we are providing the Happy New Year Quotes You Must Read in order to be fully learned of different emotional spectrums of this day and thus wish your closed ones- Happy New Year !
---
New Year Quotes
1-"Celebrate endings—for they precede new beginnings." —Jonathan Lockwood Huie
---
2-"Cheers to a new year and another chance for us to get it right."- Oprah Winfrey
---
3- "Don't live the same year 75 times and call it a life." – Robin Sharma
---
4. "Write it on your heart that every day is the best day in the year." —Ralph Waldo Emerson
---
5. "The magic in new beginnings is truly the most powerful of them all." ―Josiah Martin
---
6. "The first step towards getting somewhere is to decide you're not going to stay where you are." -J.P. Morgan
---
7- "Tomorrow is the first blank page of a 365-page book. Write a good one." —Brad Paisley
---
8. "New year—a new chapter, new verse, or just the same old story? Ultimately we write it. The choice is ours." —Alex Morritt
---
9. "I like the dreams of the future better than the history of the past." —Thomas Jefferson
---
10. "The object of a New Year is not that we should have a new year. It is that we should have a new soul…" —Gilbert K. Chesterton
---
11. "And now we welcome the new year. Full of things that have never been." – Rainer Maria Rilke
---
12. "Your present circumstances don't determine where you can go. They merely determine where you start." —Nido Qubein
---
13. "It is never too late to be what you might have been." —George Eliot
---
14. "Life is about change, sometimes it's painful, sometimes it's beautiful, but most of the time it's both." —Kristin Kreuk
---
15. "Year's end is neither an end nor a beginning but a going on, with all the wisdom that experience can instil in us." —Hal Borland
---
16. "What the new year brings to you will depend a great deal on what you bring to the new year." —Vern McLellan
---
New Year Wishes Quotes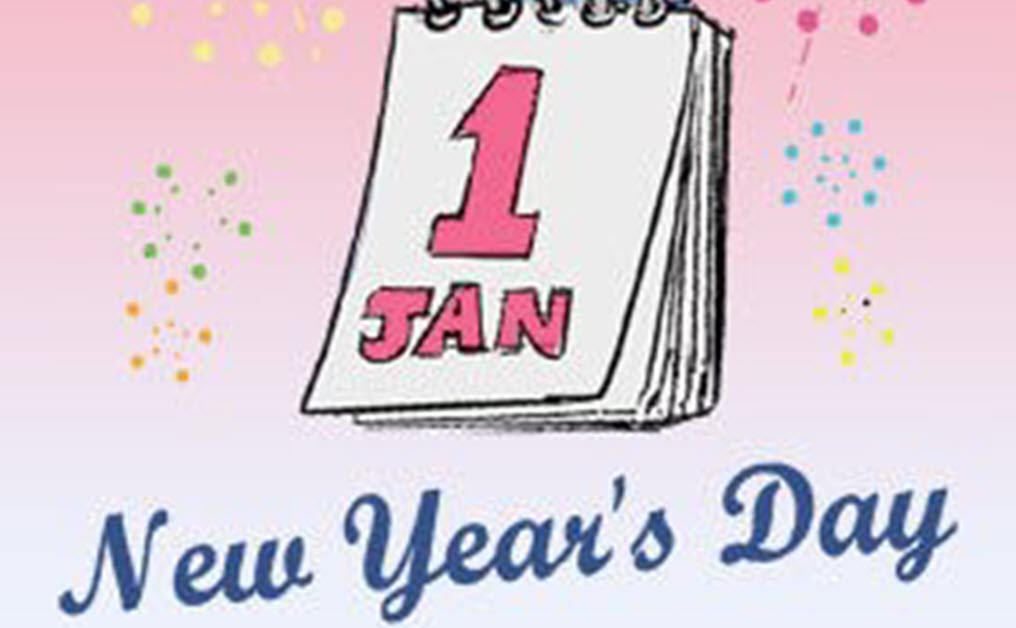 17-"In the New Year, may your right hand always be stretched out in friendship, never in want."
---
18-"May your teeth be white, your eyes be bright, and your capacity for love at its height!"
---
19-"May the New Year see you loving, giving, and living!"
---
20- "Happy New Year now and always!"
---
21-"May your most used attire in the New Year be a smile."
---
22-"Have a wonderful New Year surrounded by those that mean the most!"
---
23-"May you fill your New Year with new adventures, accomplishments, and learnings!"
---
24-"Cheers to the New Year! May 2022 be an extraordinary one."
---
25- "Happy New Year! May the coming year be full of grand adventures and opportunities."
---
26-"Life is short – dream big and make the most of 2022!"
---
27-"May the New Year bring you happiness, peace, and prosperity. Wishing you a joyous 2022!"
---
28-"It is time to forget the past and celebrate a new start. Happy New Year!"
---
29-"Happy New Year! I hope all your endeavours in 2022 are successful.
---
30-"Happy New Year! Let's toast to yesterday's achievements and tomorrow's bright future."
---
31-"Happy New Year! I hope all your dreams come true in 2022 – onwards and upwards!"
---
32-"Give wings to your dreams and let them come true in 2022."
---
33-"Happy New Year! Best wishes for peace and prosperity in 2022."
---
34-"Wishing you a fresh start with renewed energy and confidence throughout the New Year."
---
35-"Happy New Year! May the best day of your past be the worst day of your future."
---
36-"Wishing you health, wealth, and happiness in the New Year ahead."
---
37- "Wishing you a year full of blessing and filled with a new adventure. Happy New Year 2021!"
---
38- "I knew I could make it through everything I faced this year because of you. Thank you for your extraordinary friendship!"
---
39-"I hope this year turns out to be the best year of your life and your family too. Happy New Year!"
---
40-"Each year I spend with you is the best one yet! Here's to making more memories in 2021."
---
41- "May this New Year bring you much joy and fun. May you find peace, love, and success. Sending my heartiest New Year wish to you!"
---
Happy New Year Status
42-" Let the coming year be a glorious one that rewards all your future endeavours with success. Happy New Year 2021."
---
42-" May this New Year brings just happiness not tear, everybody loves only you dear."
---
43-"May God bring a shine of happiness and everlasting joy in your life this year."
---
44-"Unlike my new year's wishes, my love and friendship never come delayed to you a belated happy New Year darling."
---
45- "May the new year be filled with brightness and hope so that darkness and sadness stay away from you. Happy New Year!"
---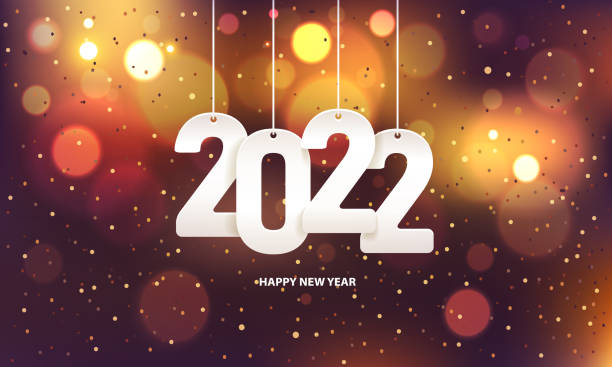 46-"Wishing you 12 months of success, 52 weeks of laughter, 365 days of fun, 8,760 hours of joy, 525,600 minutes of good luck, and 31,536,000 seconds of happiness."
---
47-"I've been waiting 365 days to say "Happy New Year" since I had so much fun saying it last year. Happy New Year, Friend."
---
48-"Happy New Year. Here is a wish for the New Year from someone who is adorable, handsome, and intelligent and wants to see you smiling always."
---
49-"May this New Year bring actual change in you, not a recurrence of old habits in a new package."
---
50-"Thanks for all the fun, and lovely moments we shared. May we have lots more in the glorious New Year."
---
51-"May you live as long as you want and never want as long as you live!"
---
52-"Here's to a bright New Year and a fond farewell to the old; here's to the things that are yet to come, and to the memories that we hold."
---
53-"May your teeth be white, your eyes be bright, and your capacity for love at its height!"
---
54-"May your most used attire in the New Year be a smile."
---
55-"I wish God blesses you with the might to take every problem head-on and emerge unscathed."
---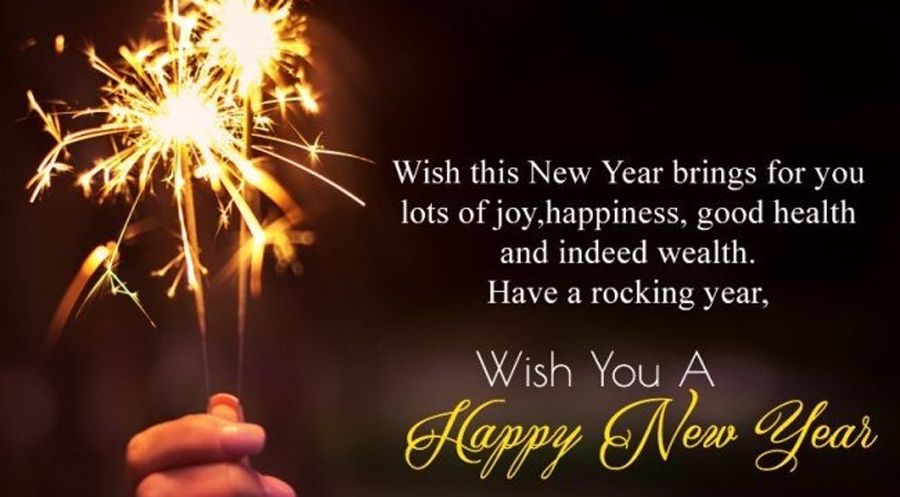 56-"May the Lord empower you with confidence and faith to do well amidst competition."
---
57-"Enjoy this special time of year with those you love, and may the Lord bless you all with a happy and healthy New Year."
---
58-"May the Lord empower you with confidence and faith to do well amidst competition."
---
59-"Praying that you and your family have a happy and healthy New Year!"
---
60-"I'm blessed to know that I have friends like you in my life this New Year. Here's to many years to come!"
---
We dearly hope you liked this post where we shared Happy New Year Quotes, New Year Wishes Quotes, Happy New Year Status. Do share it with your friends, family and close ones. Happy New Year 2021 to you and your family ! 🙂