Respect Quotes You Should Know
Respect form a great and strong personality. Friends, from today we take such a life that we will start giving respect to ourselves as much as we give respect to others. To help you with understanding the different shades of the term "Respect" we are providing a special collection of Respect Quotes You Need To Know .
---
Quotes About Respect
1-"Respect comes in two unchangeable steps: giving it and receiving it."- Edmond Mbiaka
---
2-"Respect was invented to cover the empty place where love should be." -Leo Tolstoy, Anna Karenina
---
3-"Tolerance implies a respect for another person, not because he is wrong or even because he is right, but because he is human."-  John Cogley
---
4-"Respect for ourselves guides our morals, respect for others guides our manners." Laurence Sterne
---
5-"Respect for ourselves guides our morals, respect for others guides our manners."- Sherwin Storme
---
6-"I cannot conceive of a greater loss than the loss of one's self-respect. – Mahatma Gandhi
---
7-"I speak to everyone in the same way, whether he is the garbage man or the president of the university."– Albert Einstein
---
8-"Be peaceful, be courteous, obey the law, respect everyone; but if someone puts his hand on you, send him to the cemetery." – Malcolm X
---
9-"Respect is one of life's greatest treasures. I mean, what does it all add up to if you don't have that?" – Marilyn Monroe
---
10-"Being brilliant is no great feat if you respect nothing." – Johann Wolfgang von Goethe
---
11-"Knowledge will give you power, but character respect."– Bruce Lee
---
12-"When you are content to be simply yourself and don't compare or compete, everybody will respect you." – Lao Tzu
---
13- "When people do not respect us we are sharply offended; yet in his private heart no man much respects himself." – Mark Twain
---
14-"A man who pays respect to the great paves the way for his own greatness." – African Proverb
---
15-"We must learn to live together as brothers or perish together as fools." – Martin Luther King Jr.
---
16-"If we lose love and self respect for each other, this is how we finally die. – Maya Angelou
---
17-"When you practice gratefulness, there is a sense of respect toward others." – Dalai Lama
---
18- "Respect yourself and others will respect you. – Confucius
---
19-"The more things a man is ashamed of, the more respectable he is. – George Bernard Shaw
---
20-"The key to being a successful combat leader is to earn respect, not because of rank, but because you are a man. – Major Dick Winters
---
Respect Others Quotes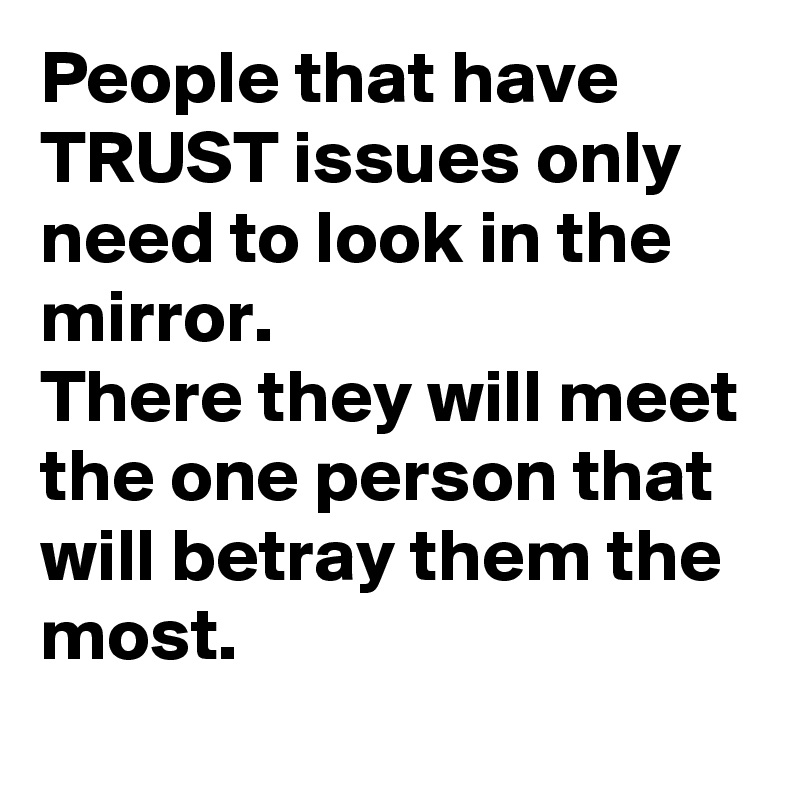 21-" People that have trust issues only need to look in the mirror. There they will meet the one person that will betray them the most." ― Shannon L. Alder
---
22-" I cannot compromise my respect for your love. You can keep your love, I will keep my respect."― Amit Kalantri, Wealth of Words
---
23-" The true measure of a man is how he treats you when others are not looking."― Alessandra Torre
---
24-"Have a big enough heart to love unconditionally, and a broad enough mind to embrace the differences that make each of us unique."― D.B. Harrop
---
25-"All my problems bow before my stubbornness."― Amit Kalantri, Wealth of Words
---
26-" Everyone should be respected as an individual, but no one idolized."― Albert Einstein
---
27-"Manners and politeness will never become old-fashioned."― Auliq Ice
---
28-"There is a world of difference between a leadership that is based on love and respect, and one that is based on fear."― Mohammed bin Rashid Al Maktoum
---
29-"I never meet a ragged boy in the street without feeling that I may owe him a salute, for I know not what possibilities may be buttoned up under his coat." ― James A. Garfield
---
30-"Real love is not based on romance, candle light dinner. It is based on respect, compromise, care and trust!" -Unknown
---
Respect Relationship Quotes
31-"Never above you. Never below you. Always beside you. Is the way to build relationship!" -Ramesh Powar
---
32-"Never waste your feelings on people who don't value them…"- Unknown
---
33-"Love is about mutual respect, apart from attraction." George Best
---
34-"A good society is characterised not just by liberty but by mutual respect and responsibility. When this breaks down it takes a lot more than police officers to put things right." -David Lammy
---
35-"We may not always agree with every one of our neighbors. That's life. And it's part of living in such a diverse and dense city. But we also recognize that part of being a New Yorker is living with your neighbors in mutual respect and tolerance. It was exactly that spirit of openness and acceptance that was attacked on 9/11, 2001."- Michael Bloomberg
---
36-"Employees don't need to be best friends, but there does need to be a level of mutual respect and understanding."- Kathryn Minshew
---
37-"Our policy is to deepen the relations with all the countries in the world – monarchies, kingdoms, large powers – we want to respect all differences and have our relationships based on mutual respect"-Hugo Chavez
---
38-"Thriving economies on both sides of the border is a win-win for Arizona and Mexico, but that will only come by working together and demonstrating mutual respect."-Doug Ducey
---
39-"Legislating is a very human experience in which trust and mutual respect play critical roles."- Bill Bradley
---
40-"Mutual respect is very important in a relationship, and since my work is part of my life, he would have to respect it."- Irina Shayk
---
Quotes About Respecting Yourself
41-"Don't lower your standards for anyone or anything. Self-respect is everything."- Unknown
---
42-" You yourself, as much as anybody in the entire universe, deserve your love and affection."- Unknown
---
43-"I would rather be alone with dignity than in a relationship that requires me to sacrifice my self-respect.- Unknown
---
44-"When someone treats you like an option, help them narrow their choices by removing yourself from the equation. It's that simple."- Unknown
---
45-"Until you value yourself, you won't value your time. Until you value your time, you will not do anything with it."- Unknown
---
46-"Being honest with yourself is the highest form of self-respect. If you're not feeling something, don't do it."- Unknown
---
47-" I'm not a backup plan, and definitely not a second choice."- Unknown
---
48-"A person cannot be comfortable without their own approval."- Unknown
---
49-" Respect is one of the greatest expressions of love."- Unknown
---
50-"Do not compare yourself to others. If you do so, you are insulting yourself."- Unknown
---
Respect Being A Good Person Quotes
51-"One of the most sincere forms of respect is actually listening to what another has to say." Bryant H. Mcgill
---
52-"You can't force someone to respect you, but you can refuse to be disrespected."-Unknown
---
53-"Treat people the way you want to be treated. Talk to people the way you want to be talked to. Respect is earned, not given." Hussein Nishah
---
54-" Leading with integrity and empathy requires vision and a connection to your deepest self."- Karla McLaren
---
55-"Develop your character so that you are a person of integrity."- Peter Cain
---
56-"It takes courage to create a meaningful life of integrity. It also requires good company. And practice."- Shelly Francis
---
57-"With many overhead schemes for the world's salvation, everything rests back on integrity and driving power in personal character."- Harry Emerson Fosdick
---
58-"Supporting the truth, even when it is unpopular, shows the capacity for honesty and integrity." – Steve Brunkhorst
---
59-"Our deeds determine us, as much as we determine our deeds." – George Eliot
---
60-"Creating a culture of integrity and accountability not only improves effectiveness, it also generates a respectful, enjoyable and life-giving setting in which to work."- Tom Hanson
---
We hope you liked this special post where we shared Respect Quotes Which You Should Know. Do like & share it with your friends and close ones. 🙂